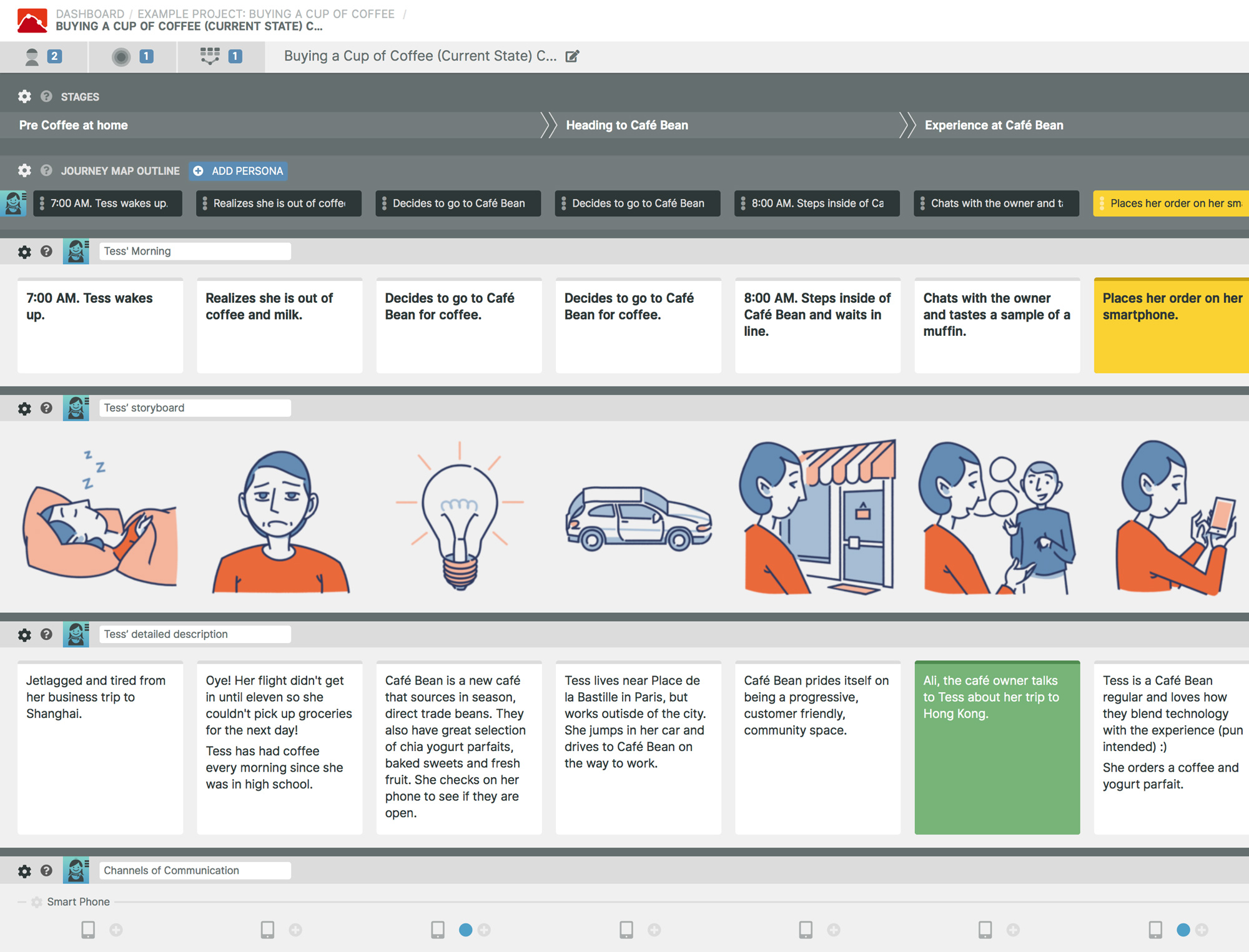 Smaply
UI & UX Design. 2012—2021.
Smaply is a software for customer experience visualization that provides tools to create personas, journey maps and stakeholder maps.
The software is developed by More than Metrics and was the first online journey mapping tool in the market. I joined the company in 2012 as their first employee, and contributed to the product in many different ways throughout the years: from front-end development to interface and visual design, until becoming the Head of Design and Product Manager, which was my last position when I left the company in 2021.
My work for Smaply
Designing interface elements and full features.
Designing all sorts of print and digital materials such as leaflets, flyers, illustrations, stickers and papers.
Collaborating closely with the research & support team and with the development team to design, implement and test features.
Testing prototypes and designs with customers.
Keeping track of customer feedback to be able to refer to it when designing new features or improving existing ones.
Planning the roadmap and helping shape the product strategy in close collaboration with all the teams.