Creative studio working between two extremes: from designing high-tech user interfaces to experimental printmaking and anything that has do with paper and manual processes.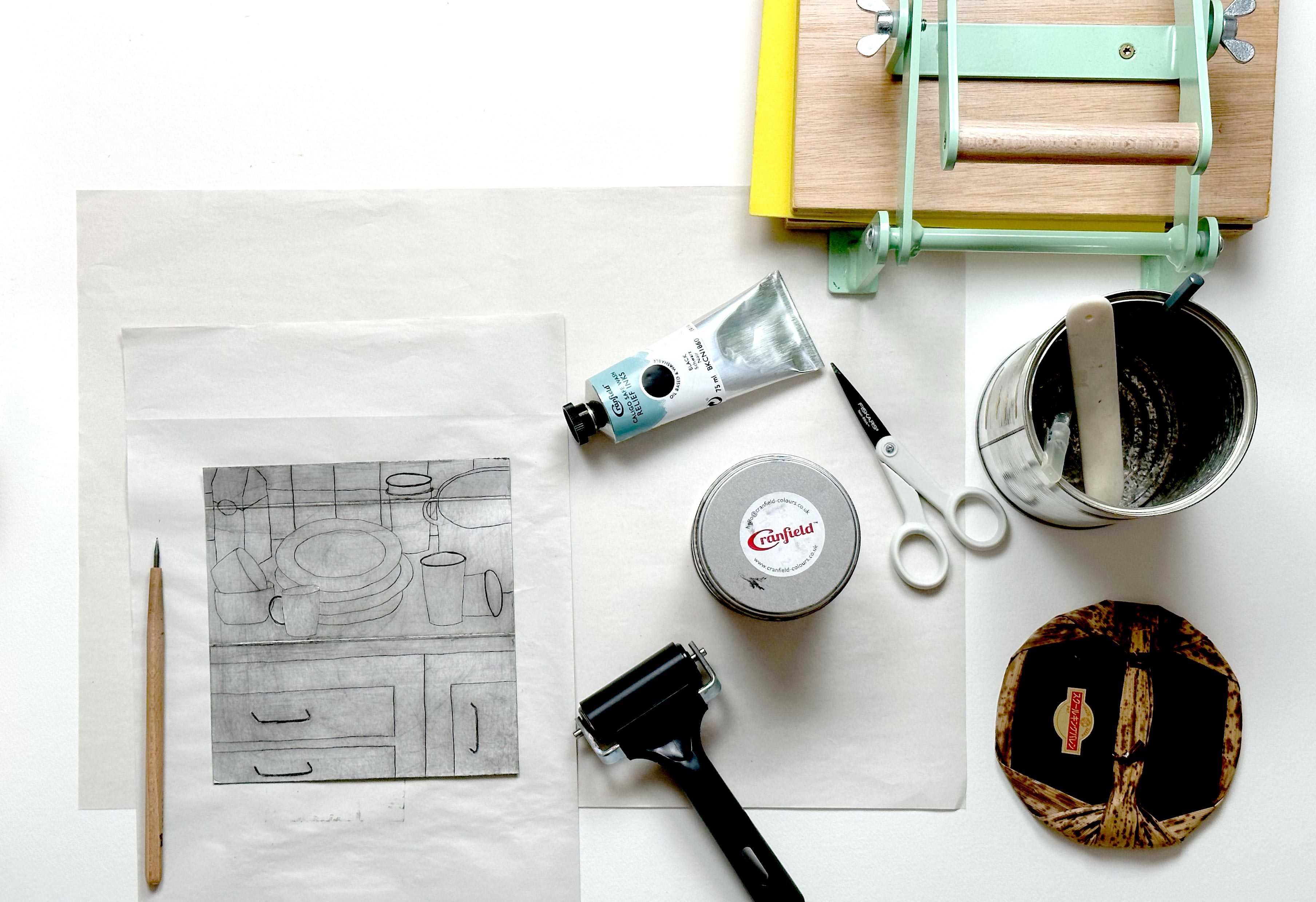 Small but mighty studio run by Laura Vidal: Half designer, half engineer, full lover of bright colors and simple shapes.
In my work as a UI & UX designer, I synthesize complex systems into simple, easy to use interfaces. This principle also spans on to other areas of my work.
Beyond the screen, I'm passionate about all sorts of printmaking and craft techniques.
I draw inspiration from pop culture and the mundane, the everyday.
A beautifully packaged product in a shop (I can't resist), a group of people singing together (tears guaranteed), an old, discolored shop sign that was already out of fashion when they hung it ages ago.
My work aims to create a connection with the viewer, tapping into shared memories and emotions.
Clients hire me to design
user interfaces and user experiences.
I also do visual design and analog media (my favoritest).
Whenever time allows (yeah, right…), I work on self-initiated projects.
And what I cannot do on my own, I do with a little help from my friends.
I collaborate with Moxie, Empatic and Transporter and I'm always happy to do projects together with people of different backgrounds.
If you want to work together, get in touch.

Frequently asked everything
What's your background and experience?
I studied Computer Science in Barcelona and right afterwards I went to art school to learn Graphic Design. I worked as a front-end developer for many years and later on became a visual and interface designer (the brighter side of life, if you ask me).
Atelier Gelb exists since 2019, and it's my full-time job since 2021.
2012 to 2016: Front-end developer at Smaply.
2016 to 2021: Head of Design at Smaply.
2021: MA in UX & Interaction Design.
2021 to 2023: Assistant teacher at the Master in UX & Interaction Design at the UOC.
What does "Atelier Gelb" mean?
Atelier: A magical place where art and all sort of messy work happens.
When I first started the studio I knew I wanted to offer UI & UX design as part of my services, but I didn't want to limit myself to digital design. Instead, I chose to give myself permission to create and experiment with analog media, with printmaking, with anything that's not done through a screen.
Gelb: Means "yellow" in German, guess what my favorite color is!
Where are you based?
I'm from (near) Barcelona but moved to Austria in 2012; I live in a small village in the Stubai valley in Tirol and work from my rooftop office, from my basement atelier, or at Papelier's atelier in Innsbruck.
I'm comfortable working in English, German, or my native languages Catalan and Spanish.
I have experience and am very comfortable working remotely for clients all around the world, so if you'd like to work together but are afraid distance might be an issue, get in touch and we'll sort it out.