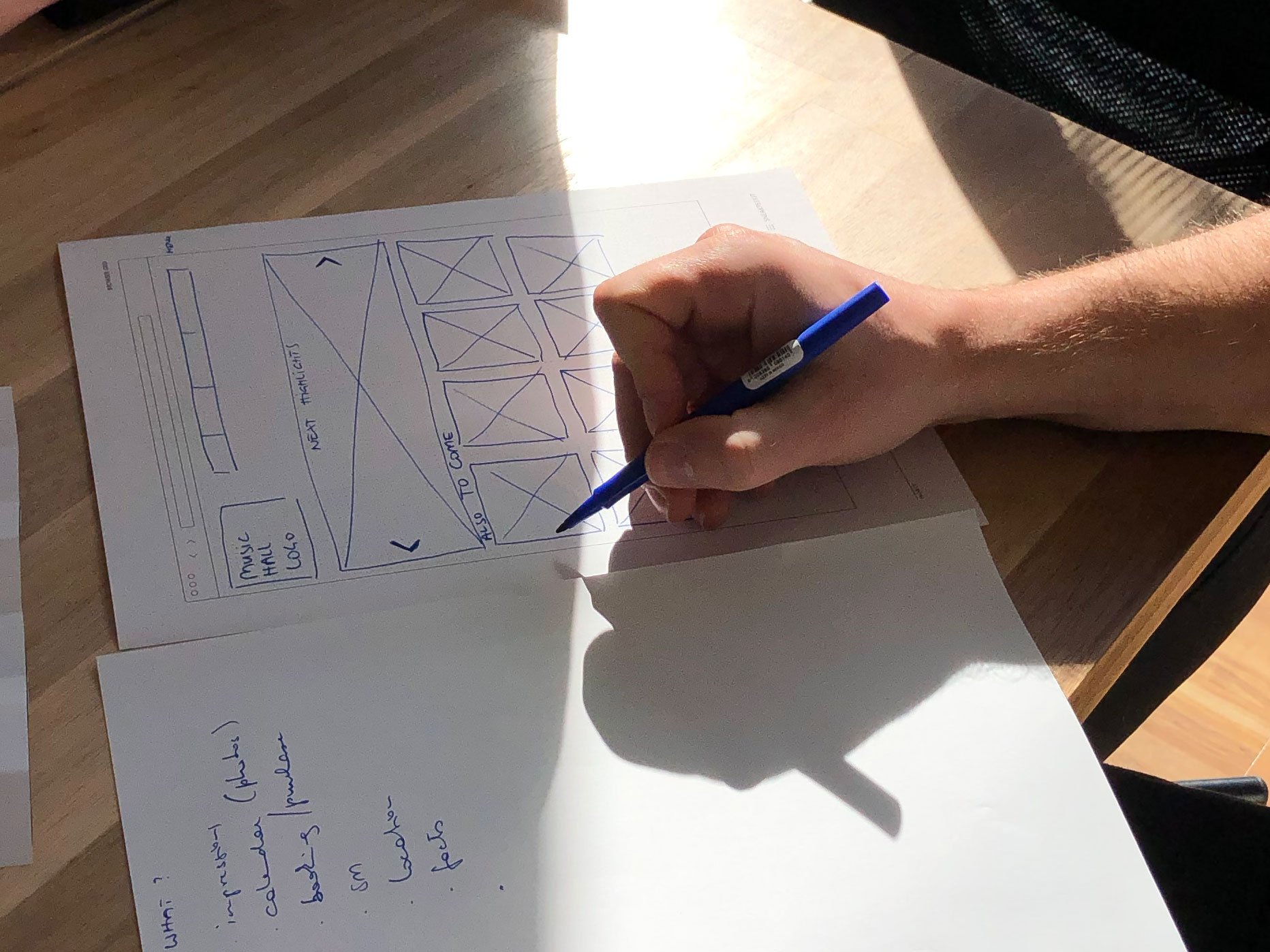 Wireframes as a shared language
Workshop
I designed and facilitated this workshop at More than Metrics, as the starting point of a series of design outreach sessions within the company.
We often get requests from other teams to create layouts for flyers, leaflets and other printed or digital materials. More often than not, our colleagues provide long text documents as a starting point.
As visual thinkers, we reflected on how wireframes, a tool that we commonly use in our interface design work, could also be used as a shared language to plan and design all kinds of content. We taught the team how they could think of the rhythm and structure of the materials they create, and showed them how to create wireframes.
Wireframes can be used as a communication tool between peers of different professions and background. They provide a standardized visual language that can help communicate more effectively, and give tools to designers and non-designers alike to communicate their ideas for layous.
Since this workshop, most of our colleagues at More than Metrics started using wireframes comfortably to share their ideas.