Last year, as my daughter's birthday was approaching, she had a very specific wish for one of her gifts: a unicorn box, which she described as a transparent box with a sky, rainbows, and clouds, where unicorns live.
She wanted us to buy this toy instead of us making it for her — to which we tried to explain that we probably won't be able to find such toy in a store.
After she asked for this toy a few times, always describing it in detail, it seemed like this was the gift she wanted the most for her birthday. Seeing how excited she was about it, my partner and I decided to build the box out of methacrylate and buy the unicorns and other accessories.
But my daughter has a very precise imagination, and we knew we needed to make it exactly as she had in mind, or she would freak out. So one day I asked her to describe the box, then I would draw it, and we would see if it was exactly what she was imagining (so that we could find it in a store…).
This started well, she told me to draw a "ceiling" and four legs that hold it, so it can stand on the floor. I drew a surface, and started drawing the legs. But soon enough, my daughter started freaking out — she wasn't understanding the perspective, and thus I wasn't drawing the unicorn box she wanted.
I gave up quickly in order to avoid a major tantrum, but then had an idea: why don't we try building it out of Lego? She was onboard, phew!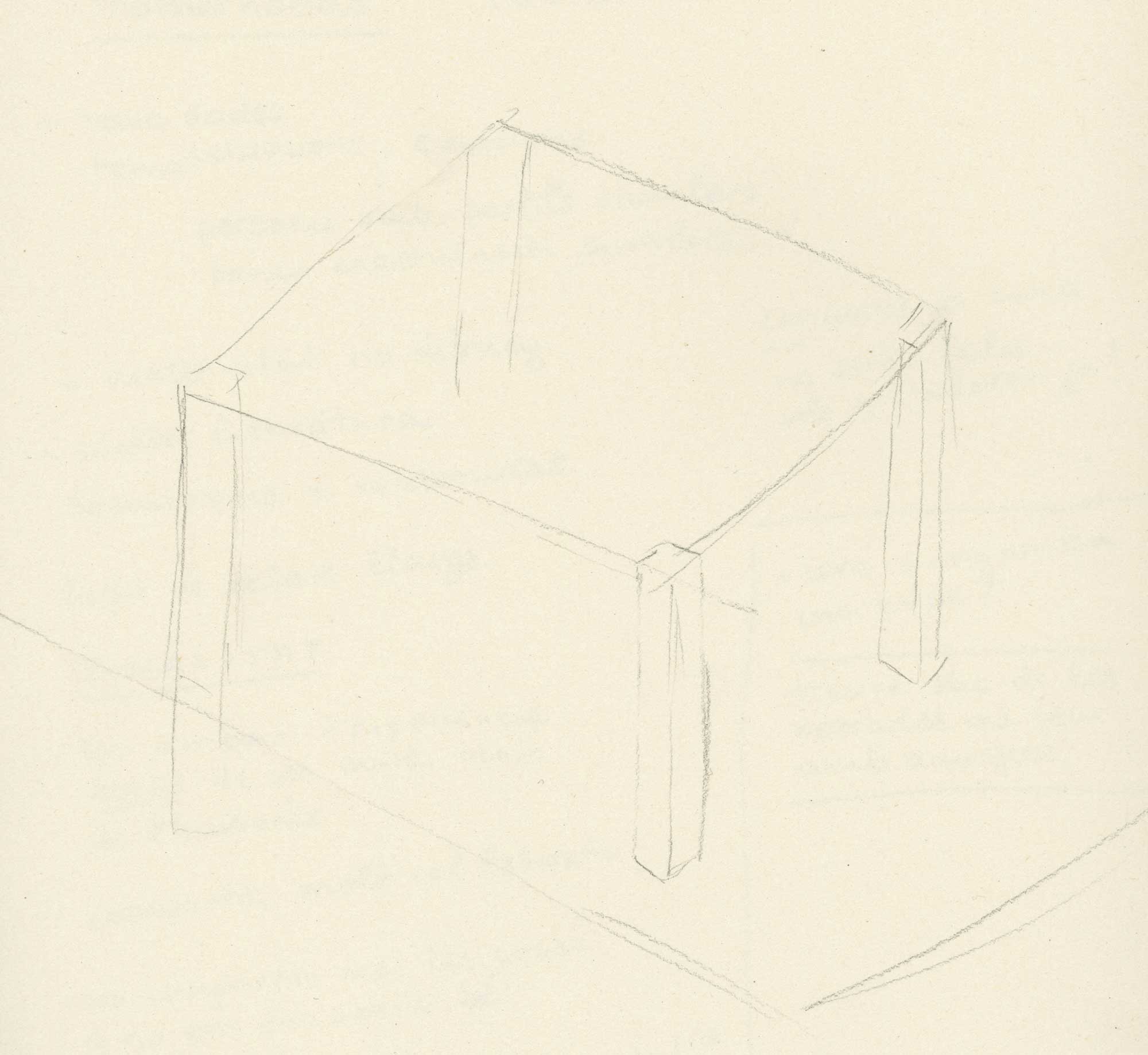 While we were building it together, my daughter was way more engaged than previously, when she was describing the toy for me to draw it.
We spent the afternoon playing with the unicorn box, she expanded it with a garden, a pond where the unicorns bath and a house out of Lego.
She played with the new "toy" for weeks, and told us that we didn't need to buy the unicorn box for her birthday anymore, as she already had this one that she liked.
That day, watching her play, I relearned all my lessons about prototyping.
Maybe she would have liked the actual toy that my partner and I would have built, but we definitely saved money in materials, we didn't invest a lot of time building something that would probably have had the same lifespan of a few weeks, and the most important part — we designed and had fun together!