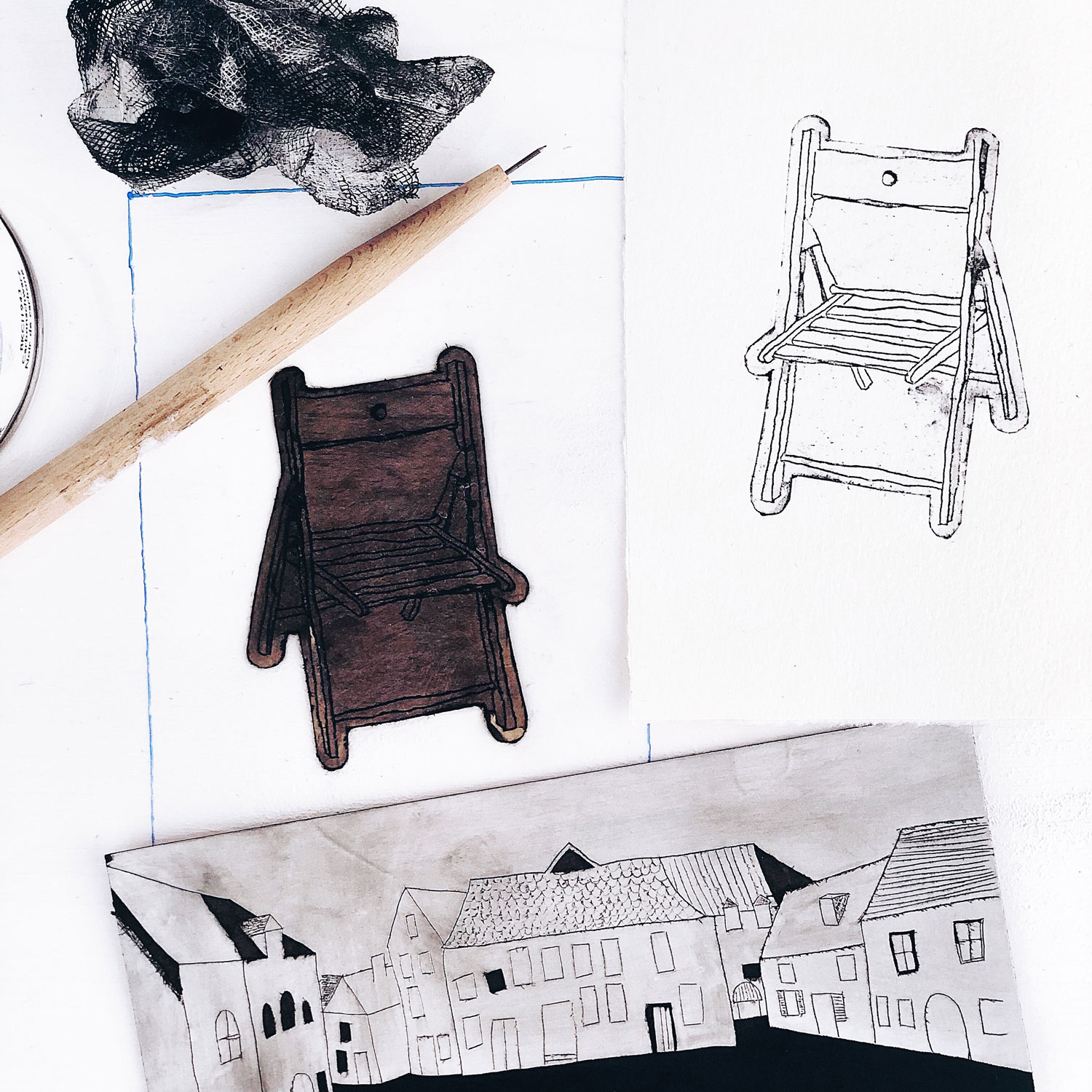 Tetra Pak Intaglio Prints
Tetra Pak intaglio is an experimental version of the traditional drypoint or intaglio printmaking technique. In the traditional version, an etching needle is used to engrave an image into a metal plate, that will then be inked and used to print the design.
The Tetra Pak intaglio technique replaces the metal plate with a piece Tetra Pak™, such as those used for milk, juice or soup packaging. This material consists of several layers: the cardboard is coated with thin metal film and a layer of plastic.
The Tetra Pak plate can be easily cut with scissors or a cutter, and a pasta making machine or a hobby embossing machine can be used in lieu of an etching press, making the whole process accessible and easy to do at home.
Book
I am writing a book about Tetra Pak intaglio and other experimental printmaking techniques using Tetra Pak. Find out more about it in this article.
Buy prints
I usually print very small editions of my Tetra Pak intaglio prints, up to 10-15 prints of each design. You can find the prints on my online shop.
Printmaking workshops
If you would like to attend an online workshop about Tetra Pak printmaking, please contact me.
If you are around Innsbruck (Austria) and want to attend an in-person workshop, I regularly offer sessions of the "Experimentell drucken" workshop at Papelier.
Tetra Pak™ is a trademark of AB Tetra Pak.